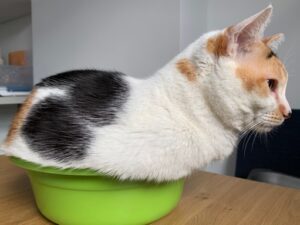 Once upon a time, there was a small business owner who had a huge debt with a loan shark. Every month, the interest rates would increase and the burden of instalments threatened the good man with losing everything he had worked so hard for.
In an attempt to negotiate some relief, he went to the loan shark, who was an old, nasty, and remarkably ugly man. The loan shark listened, deceitfully nodding his head to the pleading of the business owner. It seems the loan shark had a single goal in mind … marrying the delightful, smart and beautiful young daughter of the business owner.
After the business owner stopped talking, the loan shark said, "I am happy to release your burden of the loan if you give me your daughter to marry."
The business owner was devastated and begged to see if there could be any other solution to the situation.
"Well," said the loan shark, "we could make it a fair gamble and see whether luck is on your side. Come to my house with your daughter tomorrow afternoon."
The business owner did not know how to tell his daughter, but eventually put all is courage together and spoke to her. Her response was telling. "We will find a solution father." She was focused on finding a solution, rather than dwelling on the seemingly hopeless nature of the problem.
The next day, the loan shark met the two in his garden. He said he would place two pebbles into a bag, one white and one black. The daughter would then have to reach into the bag and pick out a pebble.